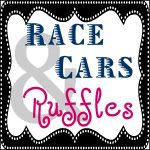 Here's a list of all the blogs I try to keep up with, or at least check in on every once in awhile!
Want me to follow you? Leave a comment!
The (other) Reuters

J
The Otts
Mama Mash
There She Grows Again
(one of the great founders of Milkin' Mamas!)
A Breezy Life
Mommy Wants Vodka
(Hilarious, honest, random & not exactly what the title says...but kinda a little.)
Dear Beautiful Belle
Simple. Messy. Fun!
Mundology